We providing bespoke, person centred care packages carried out by expertly trained carers which respects our service users' decisions and promotes choice.
Changing the way you receive healthcare
We aim to provide a service that is driven by the needs and aspirations of our clients by listening to them.
Comprehensiveness
Working with other Stakeholders to meet the needs and preferences of our Clients.
Meeting Needs
Through assessment of needs & the systematic and on-going planning of care for each Client.
Respecting choices.
Respect the rights and choices of individuals, values the diversity of the communities we service.
Some of the services we provide!
Support for service users in the comfort of their own home by expertly trained carers. Our services allow clients to live comfortably within their homes whilst still receiving assistance to achieve their assessed needs. Offering high quality support tailored to suit your needs at your convenience.
As well as caring for your personal and practical care needs, we want to build strong relationships with our clients. We offer support with attending social events and appointments, as well as being a companion to prevent loneliness.
There is no need to worry about completing household tasks or chores. Our helpful team of carers are on hand to support you with the maintenance of your home as well as your personal care needs. Whether you need help with light housework or deeper cleaning, we can support you.
What Our Management Team Say
Some of the services we provide!
Dealing with a terminal condition can be a daunting experience for clients and their families. We provide this care under the full guidance and instruction of clinical and medical professionals. We are committed to providing a sensitive, caring service allowing clients to maintain their privacy, dignity and respect at all times.
Caring for a loved one can be tiring, leaving you with little to no time for yourself. Anyone in this demanding position should take breaks and care for themselves too. Our expert carers give you peace of mind your loved one is well taken care of whilst you're enjoying a much needed break away.
A loved one being diagnosed with dementia can be frightening. As their world continuously changes, their care needs can become more demanding. We offer compassionate, patient, empathetic care services to patients with dementia as well as their families.
Our Supported living service is designed to help people with a wide range of support needs retain their independence by being supported in their own home or our supported living placement. Our Supported Living Services includes; Douglas House, Lister House, David House, Christabelle House, and Deb&Perpes House. See More
Read our most frequent questions and answers
Why not come and pay us a visit at our Office
Our Staff are ready to support you!
We have recently invested in a fleet of vehicles to ensure that our clients are well looked after. 
Working in association with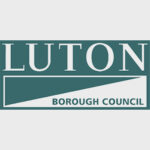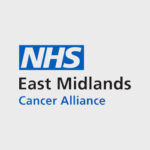 We are registered & regulated by CQC